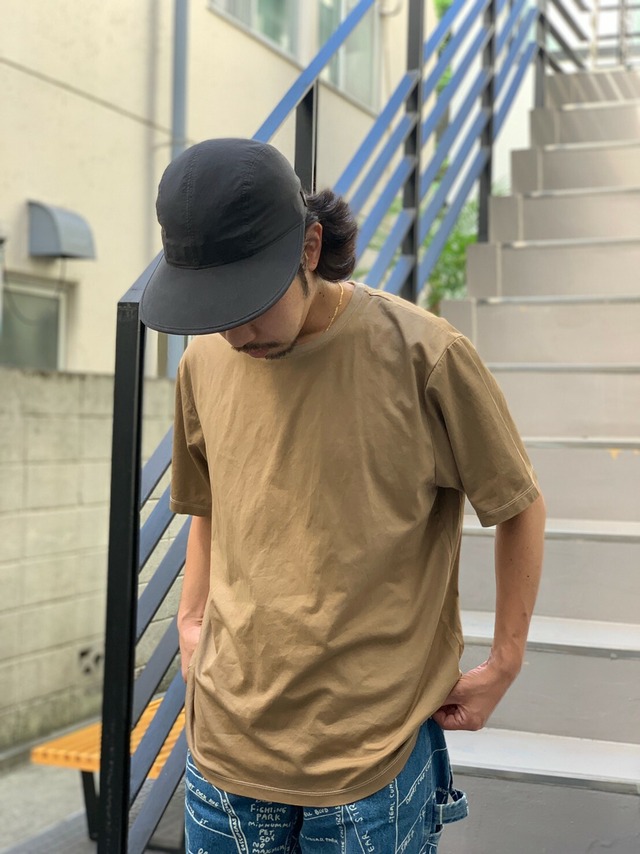 Mens COFFEE-DYE Japan made T-shirts:O-016
Japan domestic shipping fees for purchases over ¥30,000 will be free.
Shipping fee is not included. More information.
こちらのTシャツはメンズサイズになります

サイズ感は
男性ですと丁度良いサイズ感
女性ですと大きめのサイズ感になります

こちらのTシャツは生地・縫製・コーヒー染めの全ての工程を
日本の工場さんにお願いをして作りました。
完全Japan-madeの商品です

裾に「One and only works」のピスネームを付けてワンポイントに。

生地は綿100%の天然素材で、柔らかくしっとりとした生地を使用しています。

コーヒーを淹れ終えた際にでる、珈琲豆の粉を使ってTシャツを染めています。
少しだけ、香りがするかもしれません♡

こちらのTシャツは性質上、色落ちする場合がありますので
バッグや他の服との摩擦や、濡れたままの使用はお避け下さい。
洗濯の際は蛍光増白剤の入っていない洗剤を使用し、単体で洗濯して下さい。

素材:綿100%
モデル身長:173cm
着用サイズ:L

SIZE:(cm)
M:着丈66.5 身幅55 肩幅44.5 袖丈22.5
L:着丈68.5 身幅58 肩幅46.5 袖丈23.5

Quality:100%Cotton
Country of origin:Japan
Model infomation:5'8" (173cm)
Wear size:Large

SIZE(cm)
M:Body Length:66.5 Width:55 Shoulder:44.5 Sleeve:22.5
L:Body Length:68.5 Width:58 Shoulder:46.5 Sleeve:23.5


Shipping less than 2Kg will be deducted after purchase.Import duties will be borne by the customer.
Add to Like via app
Shipping method / fee

Payment method